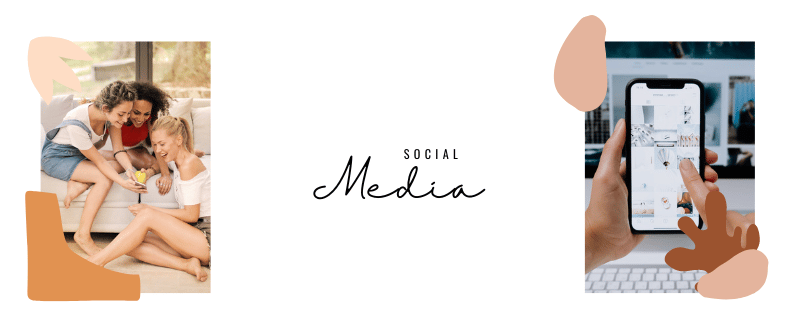 Struggling to keep up with the steady stream of content coming out of your social media outlets? Wanting to take your online persona to a whole new level, but don't have the time nor skills for it yourself?
Our social media management services are here to elevate your brand's digital presence.
With a strategic approach, our expert team will curate compelling content, engage with your followers, and implement data-driven strategies to drive remarkable results. From crafting captivating posts to managing your social media calendar, we take care of it all, allowing you to focus on other aspects of your business.
Whether you're looking to boost brand awareness, drive website traffic, or increase customer engagement, we tailor our services to align with your unique goals. Let us be your trusted partner in navigating the ever-evolving social media landscape and unlocking the true potential of your brand. With our social media management services, the possibilities are limitless!
We offer:
Strategy development and implementation
Account set-up and optimization
Content creation and scheduling
Community management and engagement
Social media advertising and campaign management
Analytics and reporting
Collaboration with other marketing channels
Dedicated account manager for support and guidance
Stop wasting time on managing your social media accounts when we can do it for you. We'll help you establish and maintain an active user base, increasing your brand awareness, driving traffic and sales to your website through well-managed advertising campaigns. Let us take care of the marketing so you can focus on what matters: running your business!
Connect and Disconnect with Social Media.
TikTok Video Creation Services: Helping You Connect with a Younger Audience
Our TikTok video creation services can help you reach and engage with a younger audience. From concept development to post-production, we'll handle all aspects of creating dynamic and shareable TikTok content that aligns with your brand. Let us help you tap into the power of this popular social media platform and take your marketing efforts to the next level.
Embrace the viral sensation of TikTok with our expert organic and paid strategy services. With the explosive growth of this platform, there's no better time to tap into its potential and take your brand to new heights. Our organic TikTok strategy encompasses keyword optimization, content creation, and audience engagement, ensuring your brand resonates authentically with the TikTok community.
From trend-jacking to crafting unique challenges, we'll position your brand as a trendsetter and captivate your target audience organically. Additionally, our paid TikTok advertising services will drive remarkable results, utilizing strategic keyword targeting, eye-catching creatives, and optimized bidding strategies to maximize your ROI. Let us be your guide to success on TikTok and watch your brand flourish in this dynamic social media landscape.
FAQ
Which social media platforms do you support?

We support all major social media platforms, including but not limited to Facebook, Instagram, Twitter, LinkedIn, Pinterest, and TikTok. Our team of experts is well-versed in each platform's best practices, ensuring your brand gets maximum exposure and engagement across the most relevant channels.
How can you help grow my social media presence?

Our social media experts will conduct a thorough analysis of your current presence and target audience. We'll then devise a custom strategy that includes regular content creation, community engagement, influencer partnerships, and paid advertising to steadily grow your followers and increase brand visibility.
What type of content will you create for my brand?

Our content creation team will produce a wide range of engaging content, including eye-catching graphics, captivating videos, informative blog posts, interactive polls, and attention-grabbing captions. We aim to showcase your brand's unique personality and value to resonate with your audience.
How do you handle social media advertising?

Our advertising specialists will design targeted campaigns to reach your desired audience based on demographics, interests, and behaviors. We continuously optimize ad performance, monitor budget allocation, and provide detailed reports, ensuring your ad spend delivers the best possible results.
Can you help manage customer interactions and inquiries?

Absolutely! Our team will actively monitor your social media channels, responding promptly to customer inquiries, comments, and messages. We prioritize fostering positive interactions, managing any concerns professionally, and ensuring your brand maintains a strong online reputation.