Buying decisions are rarely 100% rational. Your buying decision is mostly emotionally driven, which means you have to understand your customers and what they need to be persuaded to make a purchase.
If you want to market your business, a careful understanding of the target market is essential.
Buyer personas present a real picture of your potential customers, and allow you to create marketing strategies that will be effective and relevant to your specific audience.
What Do We Mean By Buyer Personas?
Buyer personas are detailed profiles of your best customers. The profile contains demographic data such as age, gender, annual income, and geographic location.
In addition to these demographic data points, psychological motivations (i.e., what's important to them) as well as social class can be included in the persona profile.
Once created, you will then have an understanding of who your best customer is, what they think, and how they make purchasing decisions.
We are easily influenced by the people around us. Having a clear picture of your prospect will help you to tailor your message and marketing efforts.
How Marketing Efforts Affect the Buyer's Journey
Have you ever wondered how someone's mind clicks that one button that says, "Buy Now!" Have you ever followed up with an inquiry and realized your pitch was just not engaging? How about when you just couldn't get through to the prospect on email, and after several tries, you just gave up?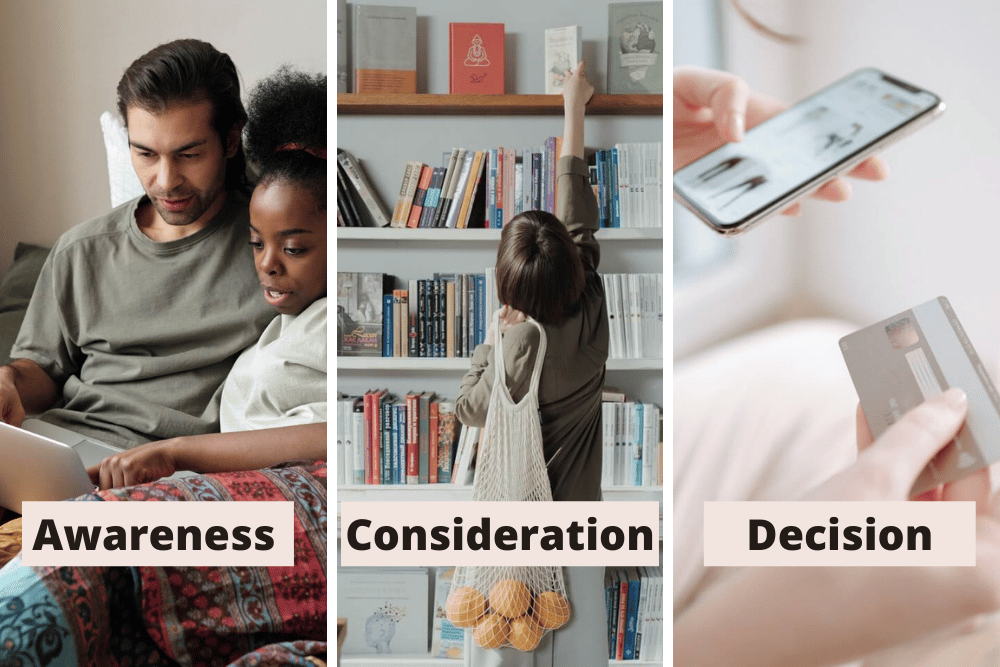 The buyer's journey consists of three: Awareness, Consideration, and Decision.
You can see that the buyer takes the first step to go from a stranger to a prospect by moving into awareness (the primary goal of the awareness stage is to move people from uninterested in your product or service to aware of it.
This information can be used to develop targeted content and funnel website visitors towards the desired goal. Understanding the buying process will give you insight on how to structure your marketing and sales approach.
How to Build Buyer Personas in 4 Easy Steps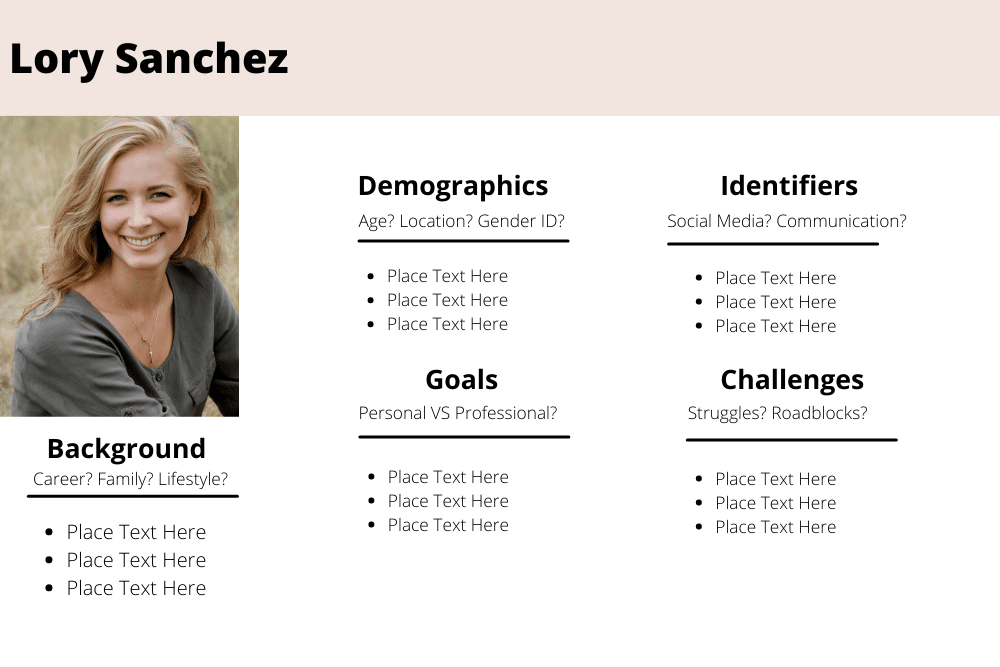 Do you have any buyer personas yet? If the answer is no, do not worry.
Buyer personas are fictional representations of your ideal customer, designed specifically for marketing purposes. Building a persona helps you to understand how your customers think and feel so you can better connect with them and build a brand they will love. This is what it means to build the "buyer's persona".
1. First step is to look through your email list or contact database to see how your audience or customers are finding or consuming your content.
2. Organizing how personal information is captured in forms or websites should be one of your first steps. Use form fields, for example: Company size, industry, etc.
3. Interview customers to find out what they like about the product or service. Also since your sales team might be in contact with first time buyers, consider your sales team's feedback.
4. Next, use the research above to start building the buyer's persona. Fill your persona's basic demographics information. Include info you gathered from interviews. Like quotes or buzzwords, what they like, goals, interest, etc.
Now that you have a clear understanding who your target audience is on a deeper level, make sure to share with your team to improve reach, boost and conversions.